MIXED MARTIAL ARTS SCHOOL
Brazilian Jiu Jitsu and MMA
Hollywood, Florida
Welcome to Vagner Rocha Martial Arts
Since 2008, the VRMA has been dedicated to teaching Brazilian Jiu Jitsu to children and adults as well as building healthy, and confident families. Whether you're looking to become a fighter or world champion, to learn self-defense, get healthy, to meet new people, or spend more time with your family, we're here for you. We will help you become the best version of yourself. When you become a member of VRMA you're joining more than just a martial arts dojo,  you're joining one of the best family-oriented academies in South Florida, offering the highest quality instructions of martial arts with a curriculum structured by our head instructor, Vagner Rocha, ranked the #1 Grappler in the world.  We are committed to transforming your body and your mind.
Great instruction, fantastic people

I've been training about 10 years and i moved down to Florida from NY about a year and a half ago and was looking for the best place to train. I trained at several places in South Florida before finding Vagner Rocha Martial Arts and I have to say it's the best in the area. Great instruction, fantastic people, I don't have enough good things to say about the place.

Was welcomed with positive minds and hard work ethics

Traveled from another gym and was welcomed with positive minds and hard work ethics

Definitely the best BJJ/MMA gym in the area

Definitely the best bjj/mma gym in the area. If you're looking for a gym in Pines this is the number one option.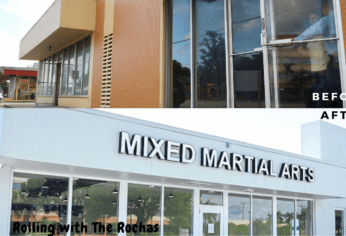 A year ago, we accomplished the dream of becoming property owners and to build their own Jiu Jitsu gym, the Vagner Rocha Martial Arts, after almost…
Check it out, head instructor black belt Vagner Rocha teaching how to open the guard, smash and tapping your opponent.