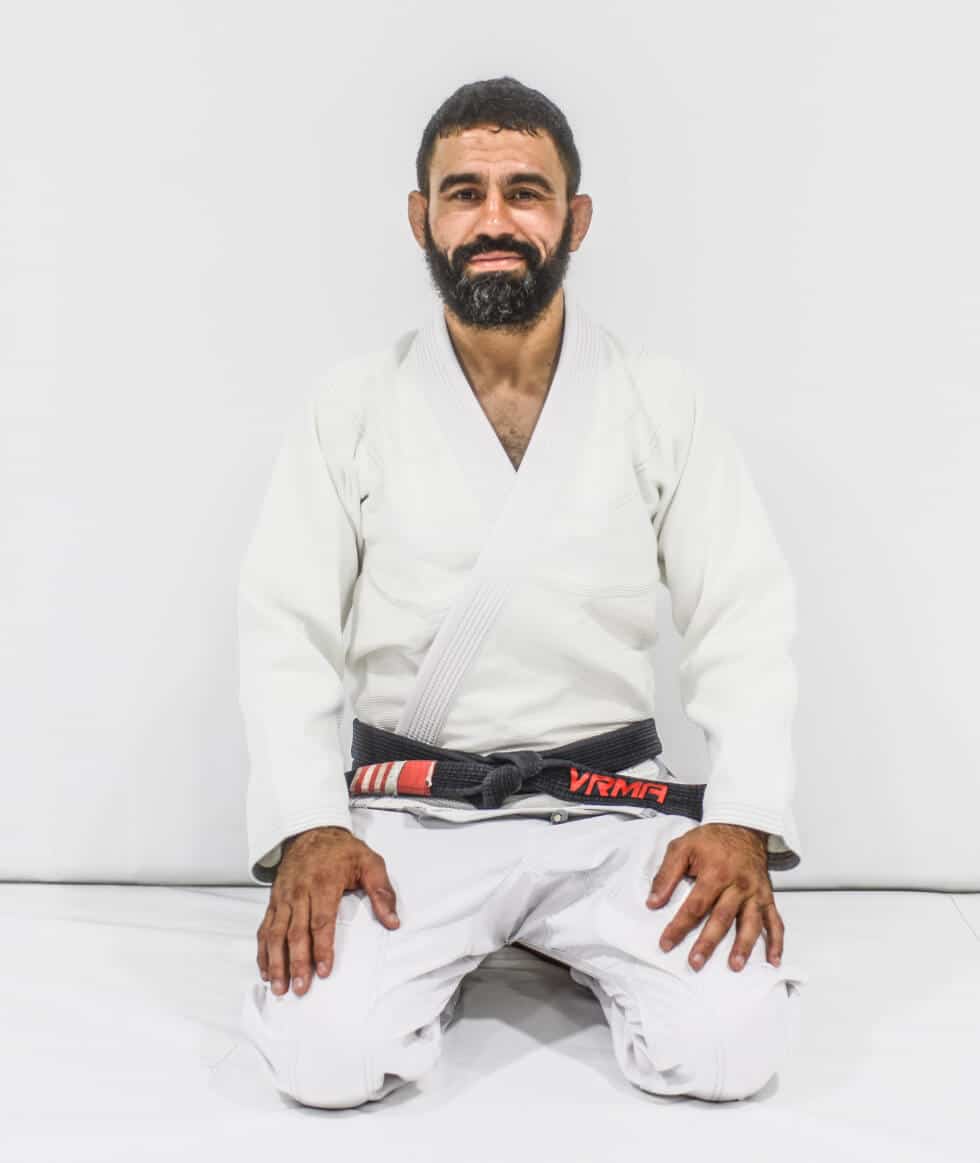 Vagner Rocha is the owner and the head instructor of Vagner Rocha Martial Arts located in Hollywood, FL.
He is a professional Brazilian Jiu-Jitsu competitor and former MMA fighter. Born in Brazil June 6, 1982 Rocha moved to the U.S. at a young age and was raised in Florida. A UFC veteran, Rocha has enjoyed success primarily in no-gi grappling events. He is an ADCC silver and (2) bronze medalist, making the podium in 2022, 2019 and 2017 respectively.
He is a highly active professional athlete in both MMA and Grappling, being ranked as the 2021 #1 Professional No-Gi Athlete in the world, in his weight division (185lbs). Vagner has major MMA events on the curriculum such as UFC, Bellator, Strikeforce, among others. In Jiu-Jitsu he makes his mark in several championships, specially ADCC, Polaris, Fight 2 Win and KASAI Pro. For Master Rocha, Jiu-Jitsu represents the best way to live life. He loves what he does and it shows it through the way he teaches his students on and off the mats. Passionate about every single aspect of the sport, Vagner Rocha is an example of dedication and determination. With almost 20 years of experience, Rocha is to be compared to very few, as he holds prestigious accomplishments to be proud of.
Vagner Rocha Biography
Born in Brazil, moved to the United States at the age of 5. In Florida, he discovered a passion for Brazilian Jiu-Jitsu. He started training at the age of 19. He has always been very dedicated and hardworking. He received his Brazilian Jiu-Jitsu Balck Belt in 2007, from the hands of Pablo Popovitch. In 2008, he opened his own academy, where he learned the art of coaching and running a gym, gradually leaving his construction job behind to focus solely on BJJ.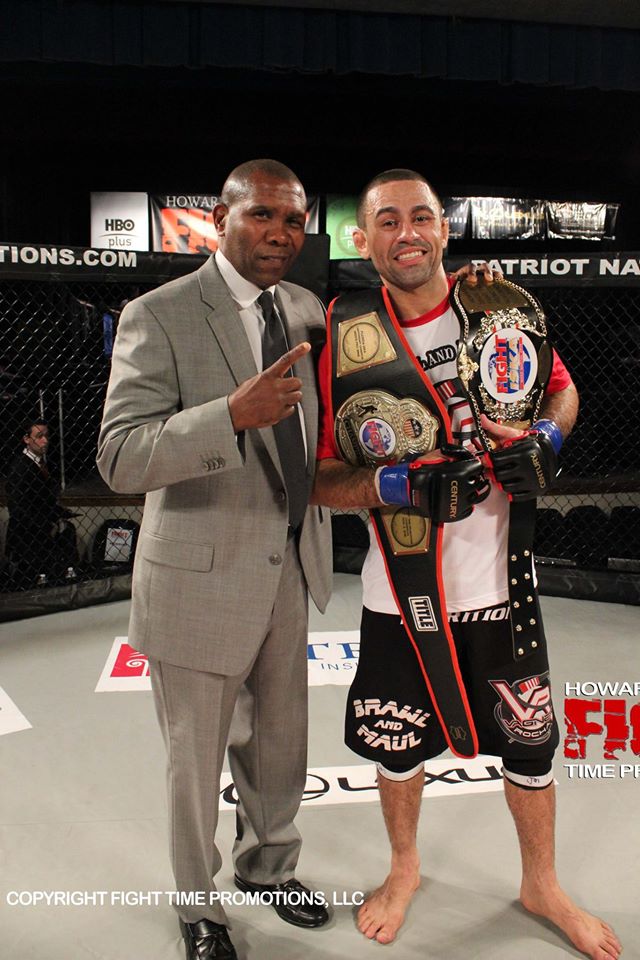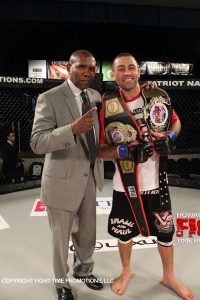 Rocha would later add a career in MMA to his skill set, a competitive circuit he premiered in, fighting in notable organizations including Strikeforce and Bellator, defeating Igor Gracie. In between professional MMA bouts, Rocha continued to put his grappling dominance on display by winning the ADCC North American Trial in 2010. With an impressive MMA record, Rocha was signed by the sport's top promotion – the Ultimate Fighting Championship (UFC) in 2011, making his promotional debut against perennial top contender Donald "Cowboy" Cerrone. In his second UFC bout, Rocha defeated Ultimate Fighter alumni Cody McKenzie by submission due to a rear-naked choke. That same year, Rocha won the 2011 Abu Dhabi World Pro trials as well as medaling in both his weight class and the absolute division of the Abu Dhabi Professional Championship. After another UFC bout against Jonathan Brookins in 2012, Rocha fought for South Florida based Fight Time Promotions winning the ISKA Title Belt by submitting Mike Bruno and becoming the event's Lightweight Champion. As champion, Rocha dominantly defended his title three times within 2013. Rocha's impressive record and exciting fighting style caught the attention of the MMA world, being awarded "2013 Best Pro Florida MMA Fighter". Later in 2013, Vagner broke his leg during training and he was forced to take a year off of fighting and competitions. Many doubted his return, saying he would never be as good as he was after the incident, but that only fueled Vagner's fire to return to the cage stronger than ever. Following his stint in Fight Time Promotions, Rocha made his UFC return in 2014.
After vacating the belt, Vagner returned to the Fight Time Promotions cage on April of 2016, defeating Gabriel Miranda by TKO (punches) in the first round. Later on August, Vagner earned an amazing third-round TKO victory over Rafael Alves by way of devastating leg kicks – regaining his title of Lightweight Champion and becoming the first and the only man to hold the Lightweight Title in Fight Time Promotions' six-year history.
In 2017, even though Rocha started the year off by winning another Pro MMA fight at the Fight Time Promotions against a tough opponent, Yoislandy Izquierdo, he decided to redirect his focusing back on Jiu-Jitsu competitions. Vagner Rocha was a finalist in both, EBI (Eddie Bravo Invitational) 11 and EBI 13, defeating big names such as Craig Jones, Issa Able, PJ Barch & Nathan Orchard. He won the exciting ADCC West Coast Trials for the third time, submitting three out of six opponents, defeating AJ Argazam in the finals.
Later in 2017, Vagner won Bronze at the ADCC Worlds Championship in Finland, showcasing hard-working victories, against Garry Tonon and DJ Jackson. But it was in November of 2017 that Rocha made history in the Jiu-Jitsu World, he became the first-ever to win the COMBAT JIU JITSU WORLD Lightweight Division and the first one to ever win in regulation by TKO due to strikes. By 2018, Vagner Rocha was competing in innumerous a known grappling organization such as Grappling Industries defeating Dante Leon. Fight To Win defeating Dustin Akbari, Bill Cooper, and Augusto "Tanquinho" Mendes. In the New York-based organization, KASAI, where Vagner was in the finals winning 2 matches by submission and scoring most points among the other competitors. He also fought Renato Canuto twice, resulting in, both matches, a very controversial end result. On August of 2018, while competing at a local event in South Florida, XFN, Rocha won a match in Combat Jiu-Jitsu regulation, using for the first time in a tournament, a technique he created himself, the now infamous, "Phyton Trap". Instantly Rocha became the top subject among the grappling tabloids, for displaying such ruthless yet potent way to trap his opponent.
At the British Grappling Organization, Polaris (UK), Rocha put a spectacular display of technique against the UFC veteran, Ben Henderson, submitting him with a rear-naked choke. Being recognized as one of the best Brazilian Jiu-Jitsu practitioners in the History of Brazilian Jiu-Jitsu, Vagner Rocha continues progressively being internationally known by his impressive skills. On 2019, Vagner Rocha is now ranked #3 Grappler in his weight division. He started the year off by defeating the talented Ross Nicholls in the Polaris (Wales). During the entire month of April, Rocha dedicated his time to travel, where he was fortuned to teach, his passion, Jiu-Jitsu to 9 different martial arts academies all over Europe and Africa. Coming back to America and being more prepared than ever, Rocha defeated Ethan Crelinsten in the Third Coast Grappling 2 (Texas). A couple of weeks later, he fought a very respected opponent in the KASAI (Orlando), once more displaying his unique technique "Phyton Trap" and securing the win over "Celsinho".
In September of 2019, Vagner Rocha was the Silver Medalist in the ADCC Worlds Championship (as most say "The Olympics of Grappling) after a hard battle against JT Torres. As a result of an impressive display of overall game of grappling, Rocha climbs up on the Best No Gi Grappler in the 77kgs Division, now holding the ranking of #2 Best in the World.
Vagner and his wife, Fafa Rocha runs the academy together. His wife is also the Women Workout Coach. Their daughter, Jasmine and their son, Achilles are always involved by assisting and instructing in our kids' program as well as helping with Summer Camp. The entire family practices Brazilian Jiu-Jitsu, and are always supporting Rocha in his grappling and MMA career.
Vagner Rocha makes sure every student receives the individual attention needed to constantly improve to the next phase of training. Master Rocha attends all classes and is hands-on in correcting mistakes and monitoring every student's improvement.
Vagner Rocha Credentials
2022 ADCC 88kgs Bronze Medalist
2022 IBJJF Orlando Summer Open Double Gold Champion
2022 IBJJF San Diego Open Double Gold Champion
2022 IBJJF Charleston International Open Double Gold Champion
2021 IBJJ Worlds Silver Medalist (defeated Giancarlo Bodoni)
2021 F2W171 Winner (defeated William Tackett)
2021 F2W164 Winner (defeated Yuri Simoes)
2020 WNO Winner (defeated Ronaldo Junior)
2020 F2W157 Winner (defeated Gabriel Almeida)
2020 WNO Winner  (defeated Jon Blank)
2020 3CG Kumite win over Pedro Marinho
2020 3CG Kumite win over Kody Steele
2020 SubStars Champion (defeated Thiago Moises)
2019 ADCC California Submission Wrestling World Championship- SILVER Medalist

2019 KASAI (ORLANDO) CHAMPION - DEFEATED CELSUS VINICIUS

2019 THIRD COAST GRAPPLING (HOUSTON) CHAMPION

2019 Europe/Africa Brazilian Jiu-Jitsu Workshop TOUR (9 countries)

2019 ADCC INVITATIONAL 77kgs Spot Holder

2019 POLARIS 9 CHAMPION – Defeated Ross Nicholls
2018 POLARIS 8 CHAMPION -Defeated UFC Veteran Ben Henderson via RNC
2018 FIGHT TO WIN 89 (MIAMI, FL) Defeated Augusto "Tanquinho" Mendes
2018 XFN 21 Combat Jiu-Jitsu Main Event Champion
2018 KASAI PRO 3 FINALIST (2 Subs, Most Points)
2018 Grappling Industries Super Fight Champion
2018 FIGHT TO WIN 68 (MIAMI, FL) Title Champion (Defeated Bill Cooper)
2018 FIGHT TO WIN PRO 58 (Sacramento, CA) Champion
2017 Submission Underground 6 Champion (Defeated Jesse Taylor)
2017 COMBAT JIU-JITSU WORLDS Title Lightweight Champion
2017 EBI 13 Finalist (defeated Issa Able, PJ Barch & Nathan Orchard)
2017 ADCC Finland Submission Wrestling World Championship- Bronze Medalist (defeated Garry Tonon)
2017 ADCC West Trials Qualifier – Champion
2017 Fight Time 35 Tittle Belt Champion
2017 EBI 11 Finalist (defeated Craig Jones)
2017 Fight Time 35 Lightweight Winner (defeated Yoislandy Izquierdo)
2016 FTP Lightweight Tittle Belt Champion
2016 FTW PRO 14 Winner
2016 Fight Time Promotions Lightweight TKO Winner (defeated Rafael Alves)
2016 Fight Time Promotions Lightweight TKO Winner
2015 ADCC Sao Paulo Competitor (defeated Romulo Barral)
2015 ADCC North American Qualifier FL – Champion
( 2014 Rest Year – Recovering from broken leg)
2013 Best Pro FL MMA Fighter of the Year Award
2013 World Martial Arts Hall of Fame Award
2013 Fight Time Promotions Lightweight Champion (defeated Randy Barroso)
2013 Copa America Lakeland  Expert Absolute Gi and No Gi division
2013 Fight Time Promotions Lightweight Champion (defeated JP Reese)
2013 ADCC North American Trials OH – Silver Medalist
2013 Fight Time Promotions Lightweight Champion
2012 Fight Time Promotions Lightweight/ISKA Champion
2012 Copa America Grappling Champion Weight & Absolute
2011 UFC Fight Night Champion (defeated Cody Mackenzie)
2011 World Pro Abu Dhabi 2011 No Gi 3rd Place Weight
2011 World Pro Abu Dhabi 2011 No Gi 3rd Place Absolute
2011 Absolute Champion Deland, BJJ Open
2011 Absolute Abu Dhabi World Professional Trial Jiu Jitsu Champion
2010 ADCC North American Trials NY – Champion
2010 Florida Extreme Grappling Absolute – Champion
2010 Bellator Fighting Championship  – Champion via TKO (defeated Francisco Soares)
2010 Action Fight League Rock-N-Rumble 2 MMA – Champion
2009 Noche de Combate Lima, Peru MMA – Champion
2009 Florida Grappling League 170lbs Weight – Champion
2009 Florida Grappling League Absolute – Champion
2009 Grapplers Quest Weight – Champion
2009 Grapplers Quest Absolute – Champion
2009 Bellator Fighting Championship 11- Champion (Defeated Igor Gracie)
2009 NAGA Absolute – Champion
2008 World IBJJF Jiu Jitsu – 3rd Place
2007 Pan-American Jiu-Jitsu – Champion
2007 NAGA Miami Super Fight – Champion
2006 NAGA West Palm Beach Absolute – Champion
2003 -2005 6 Time NAGA Advance Division – Champion
2002 NAGA Champion Gi & No Gi
3 Time Copa America Absolute – Finalist
4th Degree Black Belt Certified Instructor
UFC Fighter Veteran