2019 ADCC Silver Medalist – Vagner Rocha represented the team like the champion he is.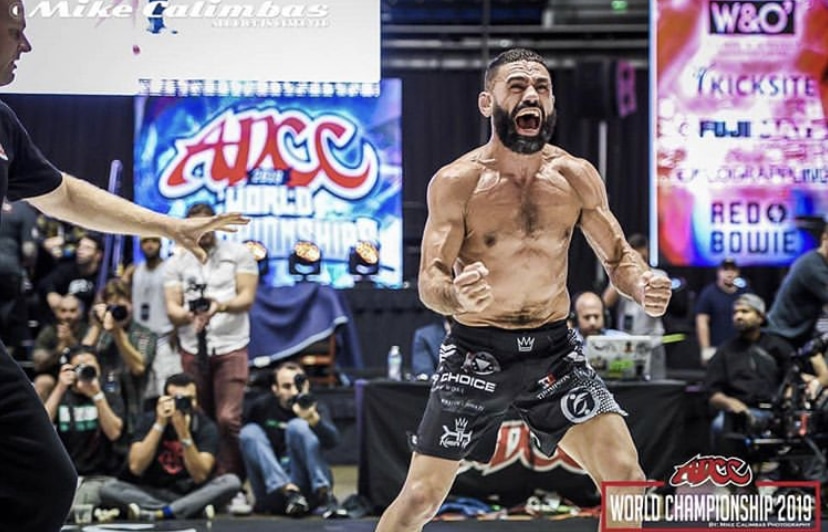 If you know Vagner Rocha as much as his family, friends, and students know him, then you know how much of hard work he has put into it, in order to win several trials and competing at the high level most prestigious grappling tournament in the world, the ADCC Submission Wrestling World Championship (as they say "it is basically the Olympics of Grappling").
Congratulations to our very own Vagner Rocha. He had an outstanding run last weekend, September 27th and 28th, at the ADCC World Submission Fighting Championships in Anaheim, California. In the first round of 16 competitors, he defeated Servio Tulio by Armbar submission. He went on to the quarter-finals to defeat Celso Vinicius by referees decision in an action-packed battle of grit and will. Vagner advanced to the semi-finals on day 2, taking on and defeating a very game opponent, Dante Leon by referees decision. In the finals, although he came up short of gold, Vagner had a hard-fought match with Jonathan "JT" Torres to secure the silver medal! He congratulated his opponent with class and represented VRMA Jiu-Jitsu like the champion he is.
Here are the words from the true champion, Vagner Rocha, as he reflected on what really matters at the end of the day, posting a picture along with his family on his IG account. Once again, congrats to Coach Vagner for always pushing himself to his absolute best and for being an excellent role model in and off the mats.
"I had an amazing showing this year at ADCC. I was so close to achieving my dream. I have had this event in my mind for as long as I can remember while doing Jiu-Jitsu. Truthfully I just wanted to be among the best in the battle to win the Gold. Always wanted to prove I can win but today it's not about winning anymore. To me now it's about pushing myself to accomplish my goals and every year I have gotten better. I am blessed to be surrounded by so many people who go out of their way to help me. I have been blessed because I found God in my life. I try to spread LOVE everywhere I go, and not HATE. This is what has been making me succeed, GOD is great and He knows your path. He knows my path and if you let Him in your heart He will change yours too. What an amazing trip I spent with friends and my family. Connecting with old friends and making new ones. I love you all who helped me in this journey till now. It's not over yet I am not done GOD knows my heart. All Heart all the time. " ❤️🙏🙌🥇– Vagner Rocha
To Follow Vagner Rocha on Instagram, Click here
To Watch Vagner Rocha's ADCC Matches, Click here
To  find out more about Vagner Rocha's Gym,  Click Here